I finally had time to replace the SSD I bought on Amazon's Black Friday at the end of last year.

NVMe SSD doesn't match the Macbook Air connector, so I bought a replacement connector as well. I'm surprised that I can buy such special small parts online.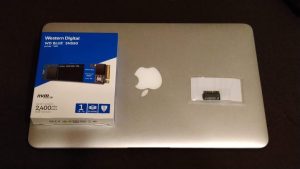 When using NVMe SSD, it seems that it is necessary to set the OS to High Sierra due to the update of Firmware.
For that, the following sites are detailed.
http://vintagecomp.livedoor.biz/archives/51961285.html
My Macbook Air is Mojave, so there seems to be no problem with Firmaware.
On the physical side, it is replaced by referring to the replacement procedure published in various places.

I've bought a special screwdriver since the first Mac, and I have some, but the set with all of them was cheap, so I bought it and disassembled it.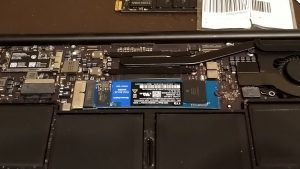 With this, it seems that it can be used for few years.