I selected a new seedlings randomly and planted.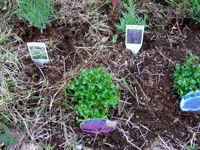 black peppermint and lemon balm that I planted last year are fine this year.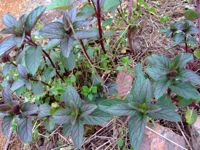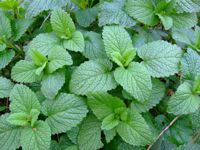 I came to Station 5 again today. The purpose is Dreamwevaer CS5. I use Dreamweaver from old version and the version is 3. I bought Dreamweaver/Fireworks Studio 3 during a campaign. The picture is sticker that I got in the seminar.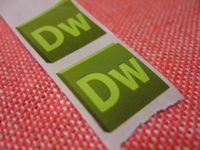 The paperback that I ordered arrived, I want to read SF in the original and orderd with bottled courage.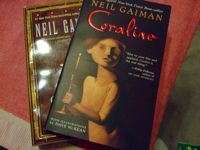 I called the book "Collapse of seriousness". It was feeling to catch the classified approach of the schizophrenia type, the Melancholia type easily very much.
http://www.chikumashobo.co.jp/
I tried to come to the squirrel garden the I wanted to come for long time.
http://www13.ocn.ne.jp/~risuen/
They have free-range area, squirrels can be seen up close.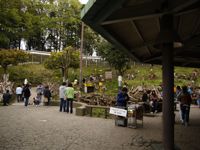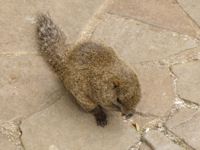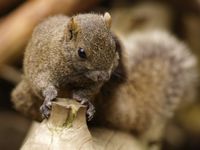 Rare squirrel is in the fences.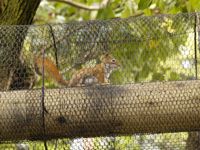 There was also the guinea pig.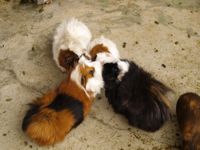 There ware also Rabbits.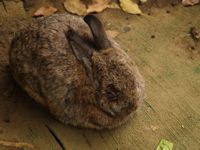 Yakushi Park in nearby ponds, it is also recommended.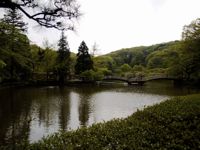 http://www.city.machida.tokyo.jp/
I come to Omotesando. I bought a beer in Niigata hall that I always stop by.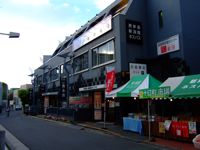 http://www.nico.or.jp/nespace/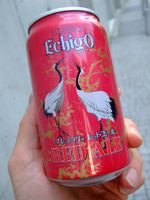 I found MoMA Shop when walking, I entered the shop.I want to go MoMA someday.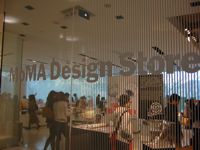 The purpose of today, Station5. It is the seminar of the 20th anniversary of Photoshop.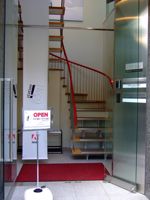 It was an event longing for old Photoshop. I recalled that it was Ver2.5 to use it for the first time though I had not bought Photoshop.
I tried using Photo DVD. Photo CD has gone from the store for long time, I regret. I knew Photo DVD service and tried it.
The store is behind the Ginza INZ3.
The services of Fuji Film is a low resolution, Other shop's service has the compression problem of Jpeg. KJ imaging service supports TIFF format.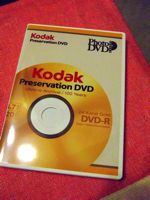 It is captured, image. Tone is good, and sharpness is lacks. What I have no choice?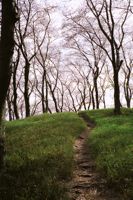 I bought the ink of the fountain pen yesterday. What I bought is Pilot's iroshizuku series though I uses fountain pen of WARTER MAN that uses. I like the Japanese style feeling of them though I have haerd that another company's is not good for fountain pen.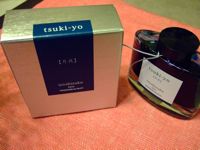 I upgraded WZ Editor to Ver6. I feel that the code is considerably changed.Though I am glad that it become to have tab function, it seems take me a minute to get used to other function.
Moreover, I can not found an alternative function and have considerable trouble though I knew that it needs to rewrite all macros.
I came to "Gyu-Kaku" that had campaign now. on the way home.
However, I returned straight and ate in "Gyu-Kaku" of Yokohama because it was full. It was lower than 2,000 yen though I ate with relish. I am happy.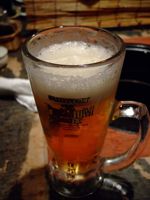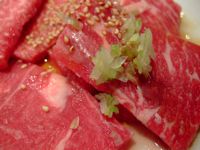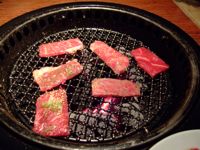 Pushing the body of a hangover and exploring Kagoshima.
It is the end place of Saigo Takamori.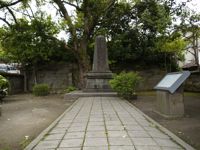 Nearby, there was the mark of the bullet of Satsuma Rebellion.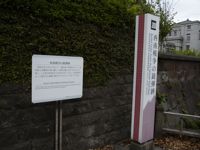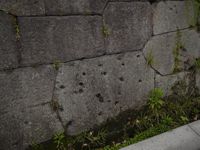 I was walking and found a 290 yen lunch. I bought it.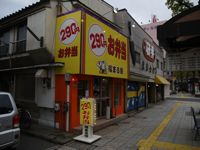 Fried chicken, fried chicken, chili prawns, There has many. I tried the fried horse mackerel. It was delicious.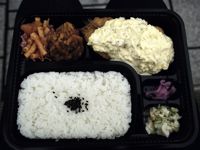 I came back to Kagoshima-chuo, I had time to bus and I had "Komurasaki Ramen". Light and simple taste with white noodles is good.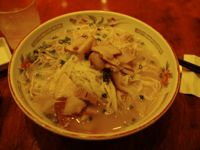 I went out because I arrived at an airport and there was a Saigo park to be near.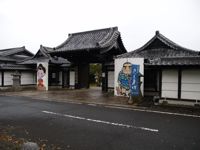 http://www3.pref.kagoshima.jp/kankou/
It is Mr. Saigo like the Great God of Magic. it also sold the souvenir.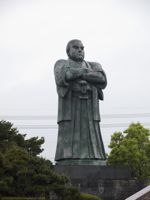 They are another aim and Barrel Valley. It is about 10 minutes' walk from the airport.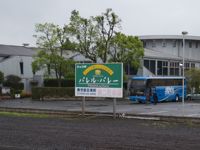 http://gen-khb.co.jp/index.html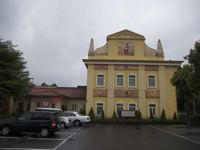 It combines a honored consulate of Slovakia and Republic Travel Center of Czech.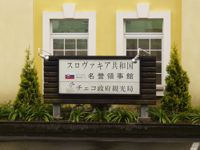 The courtyard is also fashionable.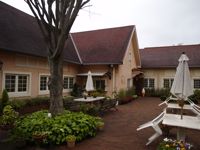 I drank the beer in the cafe.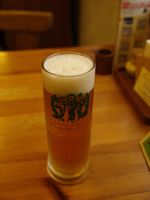 The shochu is made, and the Kirishima plateau beer is made.
The restaurant is finally in 3:00 p.m. the weekday. It was closed before 3:00 p.m.

I will take a rain check on Czechoslovakia food in next time.
There were also the glass-working, the woodwork, ham, and sausage of Czechoslovakia.
Since I was hungry, I returned to the airport. And I had Satsuma entree. It has the stew of the pig, seared tuna, deep-fried fish balls, and complete in general.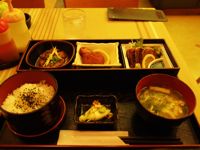 This is regular foot bath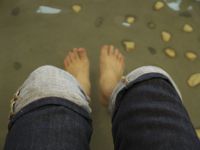 It took off in the rain.
I arrived at Haneda Airport.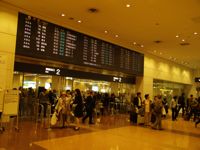 I bought the shaomai box lunch on my return.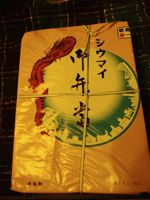 I came to Hakata Station. From now, I was going to go to Kagoshima.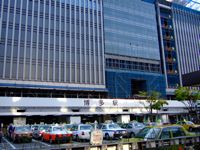 I ate ramen because I had had a little time until the starting time.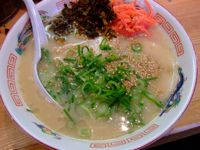 It is Relay Tsubame Express.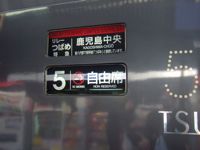 This time, I have a stopover in Kumamoto. Its was under construction.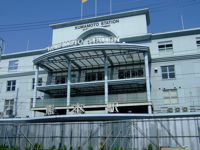 I got off in front of the Kumamoto castle taking a tram.
It is a Kumamoto castle. It is from the outside moat at a considerable distance.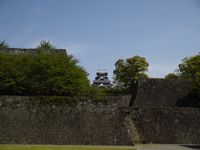 After all, it is large when shortly coming.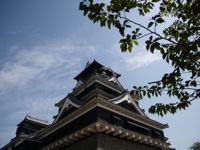 In addition to the main tower, turret or main hall so that those things around, so one hour is not enough.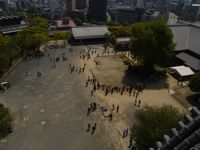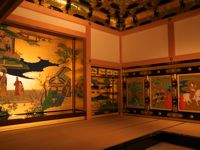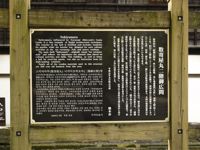 I was not found local brand shop, "Ekimae JIbi-rukan" though I returned to Kumamoto Station and searched. It seems to disappear.
No other way, I ate the broiled meat of horse meat. When boiled, I do not know the difference from cow.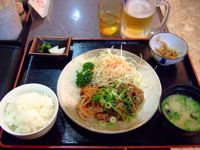 I came to new Yasshiro by the local train to take Shinkansen.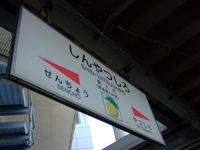 The local train and Shinkansen have different station at ShinYatsushiro. The connection needs to go out once differing Relay Tsubame Express. There is nothing around the station.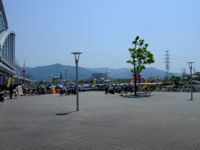 From now, I will go to Kagoshima.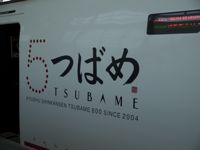 I arrived at the Kagoshima-chuo station. When thinking that the atmosphere was different, the souvenir corner is renewed and there was even BIC CAMERA.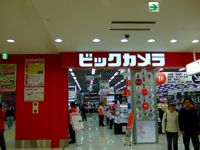 I decided to put the luggage on the hotel and to climb Shiroyama.
Now, I will reach from where.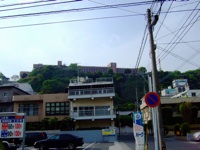 I discovered the signboard, when walking. I walk and reach.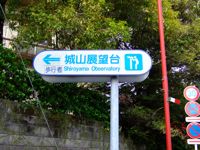 The step was on the reverse side of the hotel.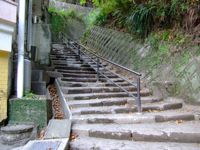 It is scenic.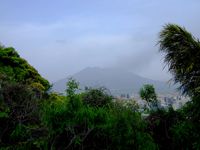 It is the target, Shiroyama hotel.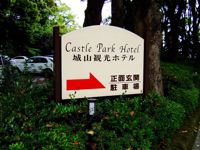 And it is target, Shiroyama beer. The beer which I drink while looking down on the Kagoshima bay is exceptional.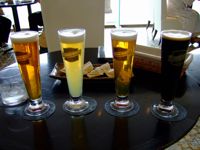 Since a signboard called black miso-flavored ramen went into my eyes when I got down from Shiroyama, I entered the shop.
In the hotel, since the lunchtime had finished and I ate only snacks, I have been hungry. It was tasty.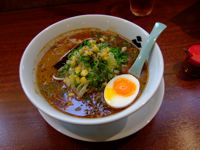 It is Haneda after a long time. It is a travel after a long time.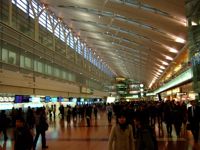 The outside is rain.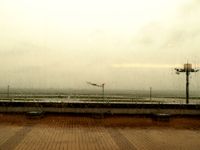 I ate curry for breakfast.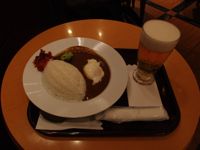 Though I found the beer called "Hyounama", I endured it.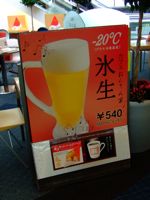 Now head to Hakata.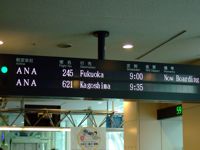 I arrived Hakata.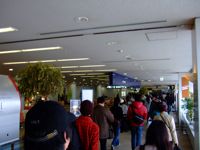 It is a hotel where I stay today. I came to leave my luggage.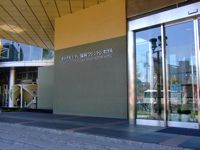 After I had left my luggage, I thought to go the subway but I had taken wrong way and I decided to walk to the local brand beer brewery.
I found the bridge called bridge for 100 years.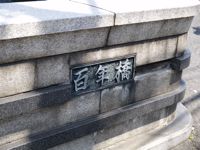 The marsh named Hirao Oike is discovered.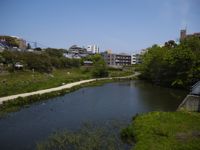 I arrived at the south park. I came to the west observatory that I wanted to climb.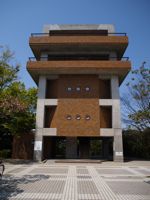 It overlooks the town of Hakata.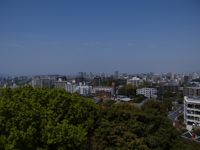 Eightfold cherry blossoms ware beautiful.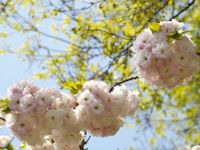 Moreover walking, I came to the place in which it was called a valley park.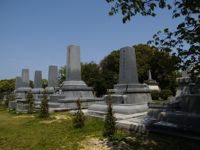 I finally arrived, Brew Master.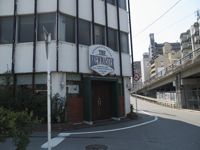 http://www.brewmaster2002.com/
I drunk three kinds. It was delicious. In the vicinity, I want the brewery.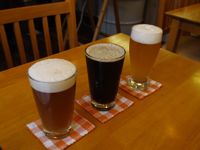 I came to the Fukuoka Zoo and Botanical Garden returning to the south park.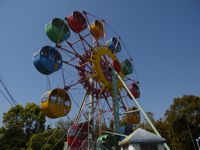 I found a slope car and rode it.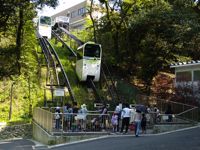 Also entered the greenhouse.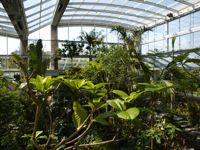 I was hungry on the walk, and ate curry.
There was also lesser panda.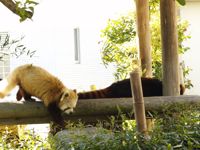 It was a plenty park for various reasons.
After returning to Tenjin, the way to the hotel, there was a food contest and I tried to eat oden of Himeji.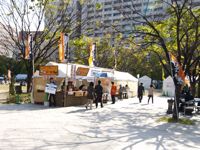 The Himeji Japanese hotchpotch was a Japanese hotchpotch ate with the ginger soy sauce.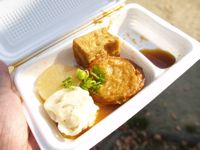 I have overslept though I was going to stroll in CANAL CITY after I returns to the hotel and take a rest a little.
I had dinner with my friend at Daimyo. The first time I ate chicken wings salt.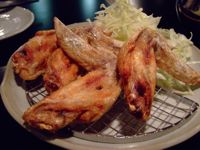 Of course, I ate chicken wings in sauce.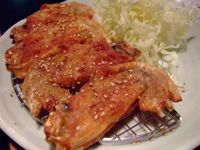 The delicious chopped cucumber.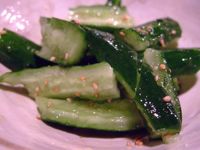 Vinegared Burdock was also good .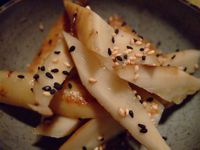 There was also boiled soybean.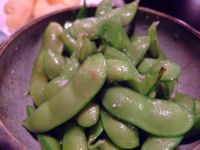 It was a day of the satiety.
Was the sale of iPad postponed in Japan? since the e-mail from Apple did not come for long time, I was carrying out mind which is likely to shift for the about one month.
I think to by 32GB model.

http://www.apple.com/jp/news/2010/apr/14ipad.html
I carried out renewal of a contract of the domain. When I think to move it from Network Solution, the term will have come. For the time being, I will use the updation for the one year and will think to shift it in this year.
Adobe Creative Suite 5 is announced. I hear with regret that Web Standard drops out. I may not upgrade until CS 6. Then I think to upgrade to Web Premium.
Although I thought that I would buy HYBRID WZERO3, a little that arrived today has sold out, while the network was crowded. I want Sharp to restart the fabrication early.
http://www.willcom-inc.com/ja/lineup/ws/027sh/
I upgraded VMWare Fusion to Ver 3. But I feel it becomes slow.
http://www.vmware.com/products/fusion/
Using the the focusing screen that I replaced, I think that the exposure become slightly over. And I tested. Curtain is the subject.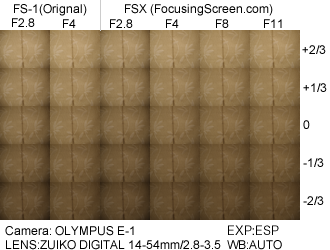 I checked and the result is no problem. I want to look in the manual lenses.
Mold growing in the cover glass of KONICA BIG mini and I cleaned it.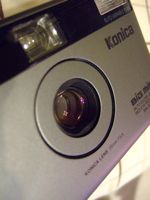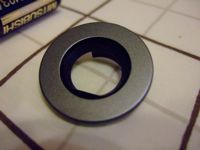 I took the test. I remember there was a small problem to send a film, but it was no problem. Before using a digital camera, I always carry it.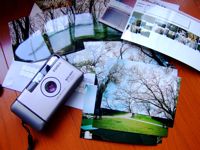 The@film development of 12 exposures with prints was more than a thousand. It is now high.
As a last resort, I bought a camera repair tools.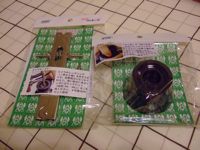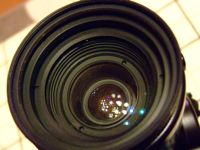 The top lenses of Olympus L-1 become now beautifully, the back is not likely to be resolved.
It is Futamatagawa.
I came after a long time for the updation of license. Futamatagawa did not become better for the change so much.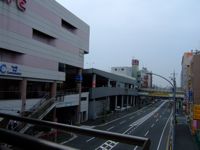 And I went to Kyocera in Harajuku and asked lens cleaning of CONTAX. building
They said that the price is the 18,000 yen only in case of mold cleaning.It is wonderful that the repair service will continue till 2015. I am wanting Distagon 28 mm/F2.8 these days.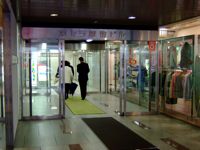 I was taking a walk, found the demolition of Harajuku GAP.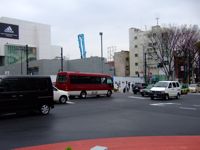 In passing, I took a walk in Meiji-jingu.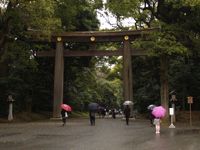 I walked to the direction of the treasure house different from the main shrine.
There are almost no people and I am comfortable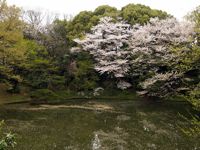 And I went to Olympsu in Ogawa-machi and asked them for lens cleaning of Olympus L-1 but the request was refused since there are no component partses and they can not take apart.
And I have received the lens which was not able to be fixed at Tamron.
Since mold was eroding to the coating and there was no lens of the replacing, they can not repair the lens.
I consider the exposure and white balance, I bought a gray card.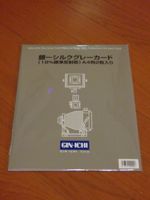 For the upcoming trip, I bought a new camera back.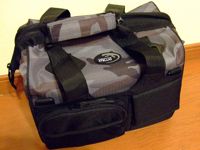 At last, I bought a dry cabinet. Although I thought that it was expensive, it is cheap compared with the repair charge of lens. It was just 30,000 at the outlets of the manufacturer.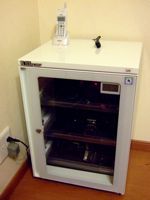 I learned that having it exposed to the sun is better rather than having made it dry with dry pack from this experience.
However, it was difficult to find a good cabinet with glass-door. even if it was found, it was not necessarily markedly cheap compared with the dry cabinet. I chose the dry cabinet.