I painted my tube amp that concerned me. The original color is somberness and the some part became tarnished, I painted it.I used paint for car in consideration of heating resistance and used same color of previous car. Althogh I wanted to paint red but it became to look like Triode's one, I chose green.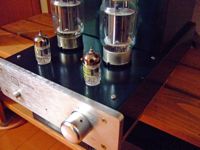 I think to make side-wood and protection panel for tubes as the paint was finished fine.
The hotel free breakfast. The bread was good.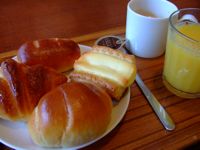 I am moveing from Hamamatsu to Nagoya. I use the ticket, "Puratto Kodama".
I like "Puratto Kodama". The ticket includes a drink ticket even this section and it is available for beer.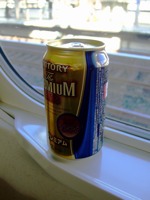 Today's end is Meiji village. Old buildings are there. The first time I ever wanted to go there is about 20 years ago.
I came to the long-awaited Nagoya and ate Ogura toast.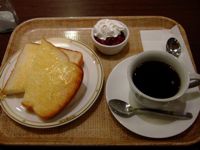 I came to Inuyama station of Nagoya Railroad.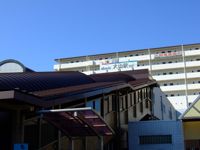 I came by traion and it was farther than I thought.
It took about 20 minutes from Inuyama station to Meiji village by bus.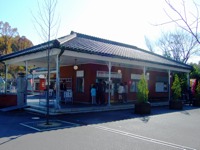 The shop near the entrance sold craft beer and I bought it.
It is maccha beer. It tasted maccha as drinking. It was not good.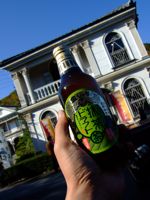 I tried to go around there for one hour and half but it needed 3 hours.
For vehicles, it needs more time. There are a lot of interesting building.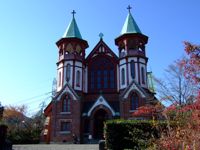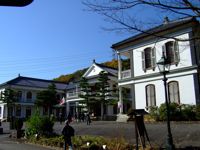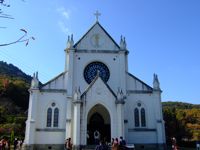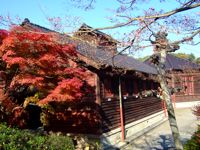 The leaves were beautiful.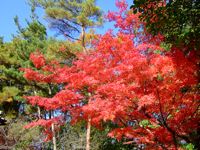 I also found fried vegetables and meat on skewer and had it.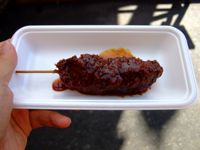 There were also croquettes.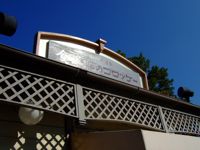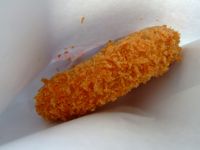 In the park, a streetcar ans a train ran.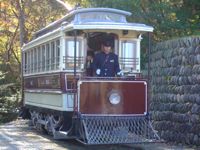 When retuning to Nagoya, I decided to go Yamachan after I was torn between Yabaton and Yamachan for dinner. I think the best of Yamachan is Yamachan in Nagoya.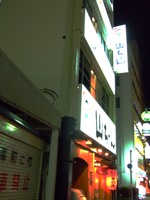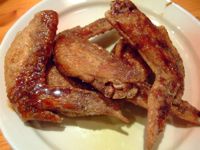 I did not reserve a seat as I did not have plant of time to leave. It was very crowded. And I was standing from Nagoya to ShinYokohama
I came to Hamamatsu for the first time in a year.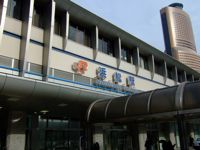 When I walked to go to Enshu Railway, I felt something different in the view and One building had gone.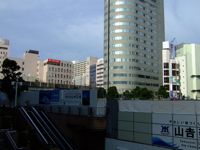 I came to Enshu Shibamoto.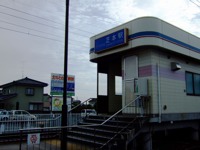 The place that I wanted to come was Hamanako Brewery but they closed their business.
There was a name board and no sign of close but I searched the information of the shop later and I found little information of out of business.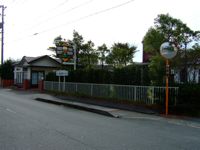 I came to Nishikasima to change Tenryu Hamanako Railway.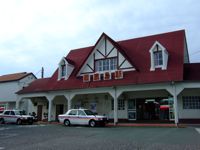 There was about 50 minuts before next train and I walked around. I found Satsuma ramen.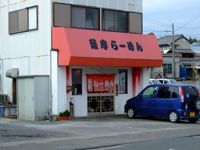 I entered a ramen shop because I never thought that I found Satusma ramen here. The plain pork soup was good.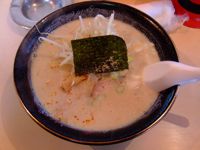 I moved around Hamanako by train. From train, there are some place to see Hamanako. I thought car is better than train to move around with seeing Hamanako.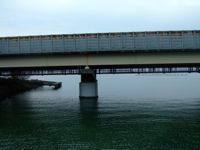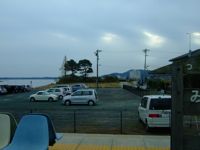 It is the terminal, Shinjohara Station. It is the first visit in 14 years.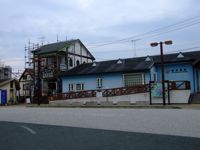 I felt that it became tidy. But there is not interesting spot.
I got down at Arai-machi staion on the way to Hamamatsu for visiting Arai checking station ruin.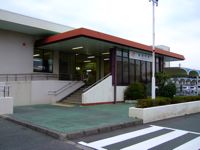 It is pronounced as "arai", isn't it? I pronounced "nii".
It is Arai checking station ruin. It seems be smaller than Hakone's one.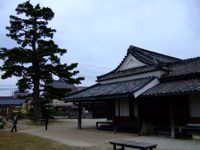 As I bought a ticket including entrance fee of Japanese inn ruin, I went to Japanese inn, Kinokuniya.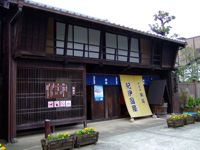 In an antique house, I can relax in these days.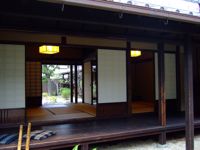 I went back to Hamanatsu and checked in. The hotel that I stayed serived welcome-coffe and alcohol. Thier service is good.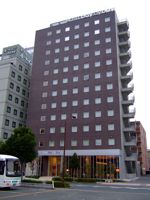 http://www.hotel-daybyday.sala.jp/
There was also LAN service, It was wired. I thought to taka a portable wirelass terminal for iPod Touch.
I had supper in Mein Schloss that I came to last year.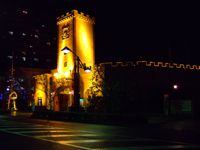 http://www.hamamatsu-soko.co.jp/ms/actbeer.html
Of course, I has all kind of beer. I did not chose 500ml glass size but 300ml size.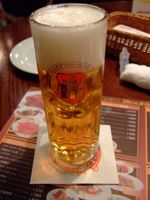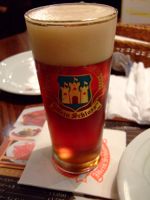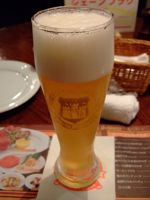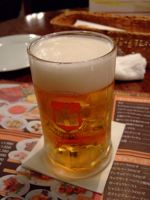 I drunk Munchner but I forgot to take the photo.
During these travels the rubber grip of FinePix worked off and had gone. And I made the grip using existing leather. It looks good.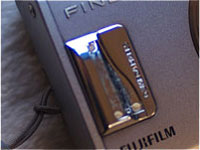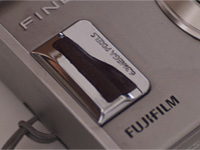 I am now moving from a long distance. Utsunomiya is to move from Osaka.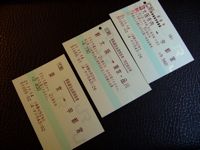 700 series is good. It has power supply for Movailer.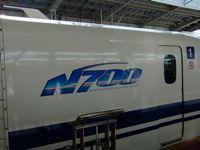 I came Utsunomiya.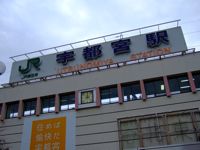 It is dumplings. I lazy always eat dumpling in Kirrase. Because I can eat the dumpling of various places in one place.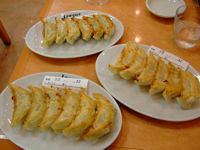 http://www.gyozakai.com/sys/kirasse/index.html
That is a cute panda mask.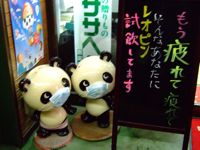 I was exploring the canal.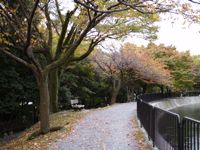 I headed up to the transmountain Nanzen.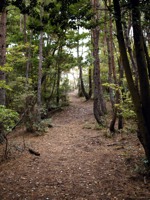 I like the flow of this hydrophobic.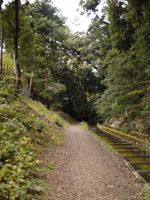 Leaves of Nanzen is a little early in the season.
While walking in Kyoto, the exposition has been Acala blue, I came to Shorenin.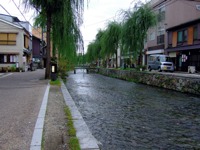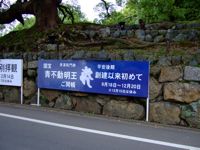 I thought that it was a grudge which what it was worth because it seemed not to have been unveiled up to now.
The garden was beautiful.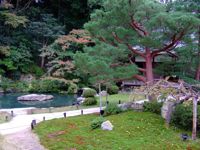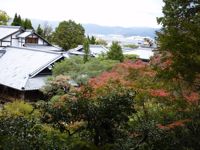 I came to Umeda. A drinking stand of Kirin went out again near Umeda Kinokuniya.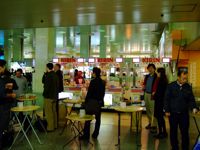 Today, as I will drink with a friend, I postponed alcohol.
It rained. It came to the stone bridge commemoration park in rain. it is a famous for the filming of Atsuhime.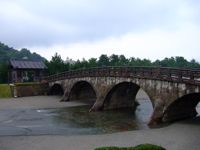 http://www.seika-spc.co.jp/ishi/
At the gate, the cat was sitting as Lord.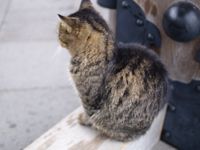 I came to the Kagoshima aquarium.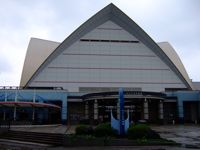 There was a whale shark.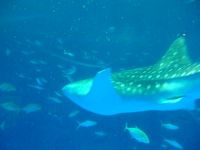 Usual thing, dolphin show, I saw it.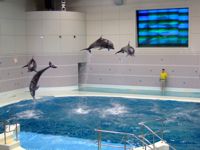 It had stopped raining, when I came out of the aquarium. When I bought lunch and sweet potato lager and I drunk in the dolphin port, it came openly. Sakurajima had also erupted.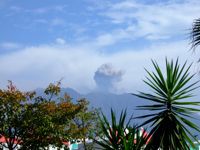 Since I returned, I has already come to the Kagoshima airport. A luggage was deposited and I is beer in foot bath.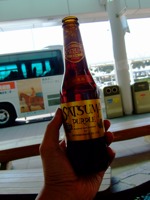 I arrived at Haneda Air port. It is the taking over of a load.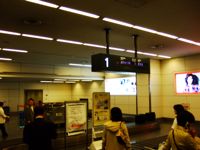 In the limousine, as wireless LAN was available, I used it and I thought that it was very useful. The start up of iPod Touch is fast, I use it for 30-minute bus boarding.

I get up early and went to Kagoshima. Although the station should be becoming near, when thinking that seemingly something was the dead end, since it was under construction, the west entrance was pitch-black. An east gate is usual.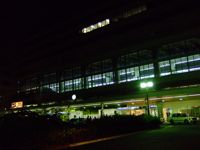 It is uncanny Mr. Doughnuts as it is open from 5:00 AM to 1:00 AM . Since I had been moved deeply, I decided to eat a doughnut.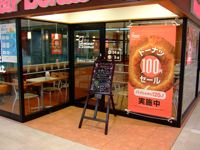 I got on Relay Tsubame Express. Since it was first train in the morning, there was no in-car sale.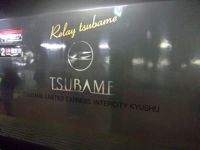 I changed trains at Shin-Yatsushiro.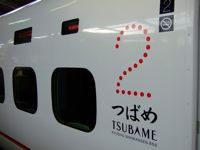 Since I was changed to the Shinkansen, I started to drink beer in comfort.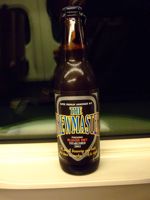 It comes out at 6:00, changes on the way in Shin-Yatsushiro, and will be the Kagoshima-chuo station at 8:33. It is said that it is quick if it says that it is quick, but it will reach at least in 1 hour and a half if all become the Shinkansen.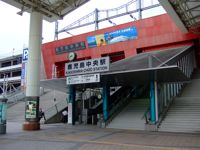 In order to cross to the solitary island of land from now on, I goes to Kamonoike port by bus.
The ferry just came out. The Connection of a bus is bod if I do not get on the next ferry.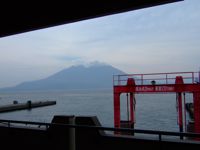 I got on the next ferry and I had
On the way, I had Tsukimi Kakiage Japanese noodles. (Kakiage means a mixture of vegetables and other ingredients fried in batter). It is Kagoshima that a fried fish cake is on the noodles.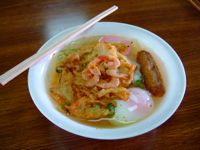 The ferry reached at Tarumi Port.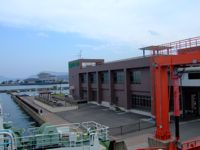 I arrived at Kanoya after getting on bus leisurely for one hour.
Since there was about 1 more hour to the bus which goes to the rose garden in Kanoya, I decided to go to see the marks of the Kanoya station. On the way, the autumn festival of Kanoya was carried out.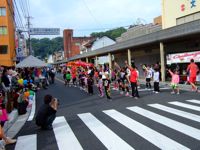 The marks of the Kanoya station had become a library. One vehicles were also set. If the train passes, although troubles will not be suffered like this.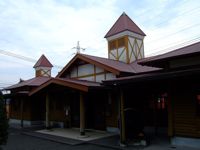 http://www3.pref.kagoshima.jp/suisui/03-kanoya/022/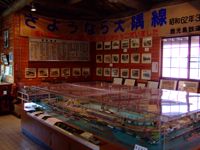 It is the Kanoya rose garden.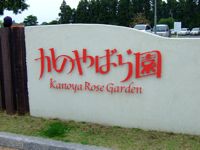 Of course, I also had a rose soft ice cream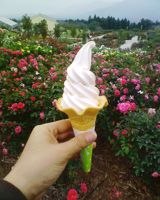 The hotel I stayed in Kagoshima is just a renewal. In Western-style, large bet , washing rope, coffee in the lobby. I like there.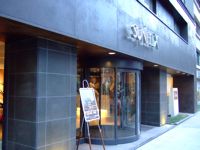 http://www.trusty.jp/kagoshima/
The acquaintance in Kagoshima took supper.
It is a miso Japanese hotchpotch. It ate for the first time. The shochu was considerably drunk on this day.
I really enjoyed the meal.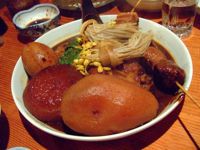 Since the hotel served breakfast , when trying, there were good bread in a buffet style. There ware also serials. It is a foreign-affiliated company truly.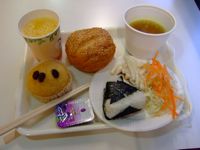 I decided to take a walk leisurely after breakfast and checking out.
For the time being, I climbed the Hiroshima castle. It's no wonder that it was rebuilt after the atomic bomb.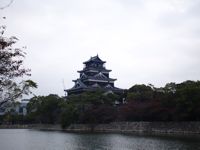 On the way to the station, since there was a garden called "Shukkeien", I entered.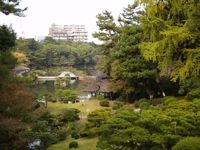 It has a pleasant feeling
I ordered for the powdered-green-tea set.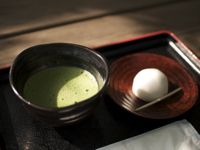 I had a stopover at Kokura on the way to Hakata. It was a fairly big station.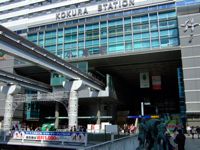 I wanted to come to Riverwalk in Ogura.
The back of the Kokura castle is Riverwalk.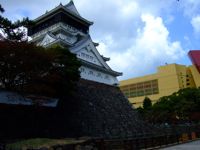 I also climbed the Kokura castle. Speaking of Ganryu Iland, what brings to mind is Shimonoseki, but is it completely near also from Kokura? Ganryu iland was displaied in Kokura Castle.
It is yurukchara touched by fashion. It is based roll cake.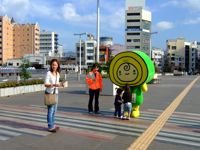 It is Hakata. It is under construction thoroughly.
I wander when I saw the Hakata station which has not constructed.
I stayed Cabin Hotel was based the capsule hotel and made somewhat gorgeous. In opening commemoration, the price was 2980 yen.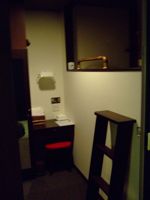 When the curtain for partitions was closed, it became a single room, but not being locked was unsatisfactory.
I got the friend to take supper to the ramen restaurant. Although it was late, since there was boiled-pork-ribs black of 10 bawl limitation, I choose it. It was delicious.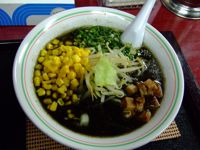 I came to travel Autumn. It is the Hiroshima Station. Now, I am heading into the fall Miyajima.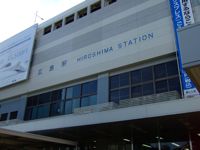 it is the Miyajimaguchi pier.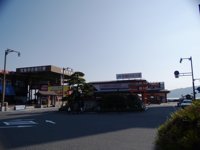 There are two ferry companies, JR and Matsudaikisen. Both leave every 15 minutes, so not the same time, I boarded Matsudaikisen that was staying.
Torii that I saw from the ship is small. I have heard that JR ferry runs close to the torii.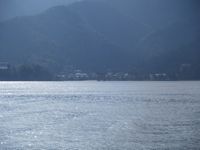 When I reached Miyajima, there was deers everywhere.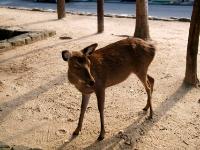 It was warm. A jacket was not needed.
For the time being, I went to the Itsukushima shrine.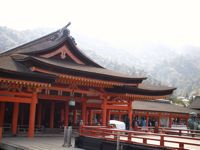 Holding the marriage ceremony, it was surrounded by the tourists. Is a marriage ceremony also opened?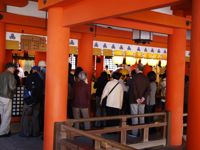 When wandering to Daishoin, there was a handrail of the Mani wheel.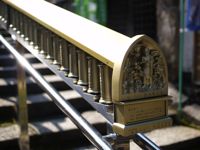 I came to Momiji valley park. Although it was somewhat early on autumnal leaves, there was also some maple which became red finely.
Since the ropeway fee was 1800 yen, I did not ride.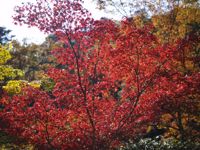 Because I wanted to eat the oyster of my purpose and I went into a restaurant, Vinegared oysters was about 700 yen and deep-fried oysters was about 1400 yen there. Beer is added to them and the total was about 2500 yen. I thought to get ripped off.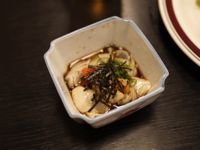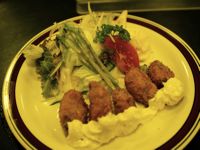 Because another restaurant on the way served a course of 2500 yen, it maybe better.
I decided to buy the baked oyster sold in the front of shop at later.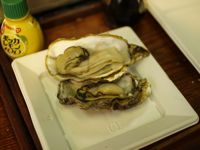 It is a five-storied pagoda. It was not available to go up.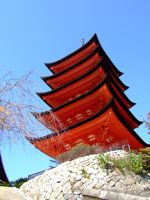 It is Hokoku jinja. I think that nap seems to be pleasant, but it was prohibition. I did no feel shrine atmosphere at all.
And I returned to Hiroshima city and checked in . I stayed at the comfort hotel I used well overseas. They provided whole building wireless LAN.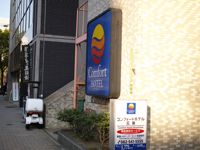 When I see ceiling, wireless LAN will be installed seriously. About four router were installed in one floor. By favor, iPod Touch is comfortable.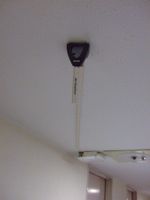 I went for walk. It is the A-bomb memorial dome for the first time in 30 years.
I thought that I become impressive when I thought that I was here before 30 years. but I did not feel at all.
But I wander what the home room teacher did now.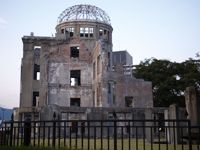 I was looking for Heiwa Kobo which sold microbrewing to have dinner but I could not find it. It seems that it had closed.
Since I had oyster for lunch , I thought that I had conger eel for night, but I did not found good restaurant.

The light objects ware beautiful when I was walking toward the hotel.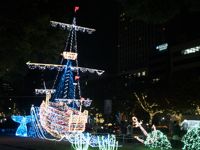 There is no store coming near the hotel truly. Since I saw Sekaino Yamachan and they served some brands of beer, their food was reasonable and Edy was available, I decided Yamachan.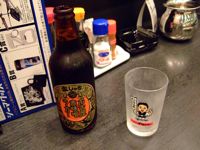 I came to AppleStore Ginza again . Today, Snow Leopard Seminar was held.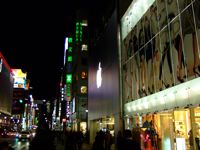 I did not look good and after OS X Server becomes Snow Leopard, 5 user license is not available and Unlimited license is available as same price as 5 user license. In addition, Mac mini Server is the same price as the old Unlimited license, which had become very good deals. I received a sample disk, and I think to upgrade VMWare and try it.