I had a last beer in the beer pub that I always go to for now.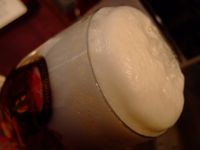 When I waked through the front of 109 on the way to Shibuya station, there was a lot of the box for Luck Bags.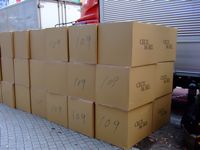 And I came to Nagano. First, I ate a soba noodle on the platform.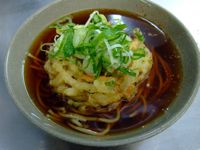 I did not think it was snowing.
I saw Avatar. I who wore glasses became tired of 3D glasses though the content was so so. I did not think that there was a meaning seen to the point of paying extra charges.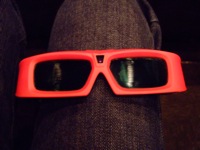 After all, I come to want to try and bought ND-S1. The equalizer of iPod is set-on and it causes some interruption when playing. it seems to be the specification.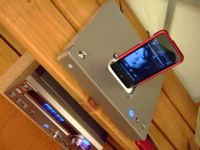 The connector seems to break if there is no Dock adaptor though iPod with case can not to be attached when there is Dock adaptor.
It is time to say goodbye iMac that has worked hard up to now. It becomes impossible to install OS from the CD drive by longevity.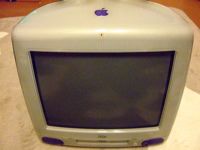 It was too heavy to carry it to the post office.
I had also a chicken leg in this year.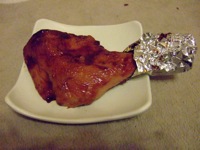 I tried to have a stollen.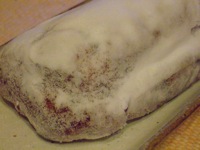 Landmark Tower is filled with the Christmas mood.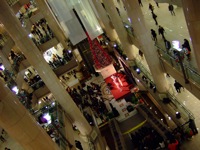 At last, the speaker arrived. The piano black finish is too beautiful. My fist impression of the sound is good. From now on, the break-in starts.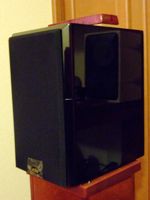 It is Walkman bought for the sound quality comparison with iPod. I chose the Sony Style limited version.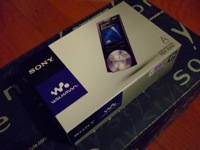 Although I orderd the speaker last weekend, I also thought to buy amplifier, and I bought the receiver of the digital amplifier which seems to be interesting. ONKYO CR-D2LTD.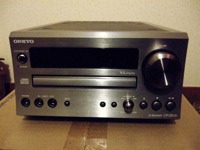 The sound is good. It might be a passing point though it has a little coarse feeling in high frequency.
I bought a switch. 8 ports hub became not enough and I bought 16 ports hub with Giga bit speed.
But Only Macmini has a Gigabit port now.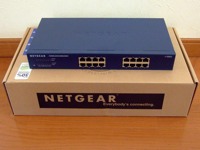 I arrived at the Tokyo station before seven, early from the schedule.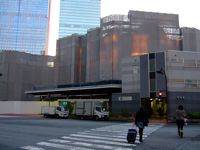 It is Roppongi.
Naturally the town is a Christmas mood.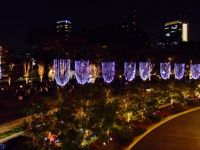 I came to Idea Digital Studio that was opened recently.
It was common although more stylish touch I was expected. Conversely, it is casual and was easy to enter.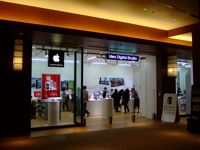 http://www.ideadigitalstudio.jp/
It was a catch to find Ito-ya next to the shop.
http://www.ito-ya.co.jp/store/store11.html
It is Aomori station. When I went to Morioka, I remarked that single-day trip of Aomori was possible. Then I wanted to try it and tried it.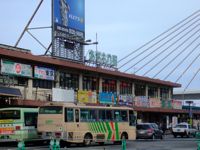 Nowhere, "Tsugaru wintry scene", I heard it, I found that there was a poetry monument. It plays the songs automatically as people approached.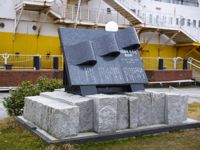 Here and there, it had become prohibition of use from December 1 for winter.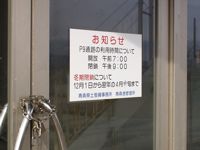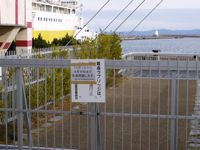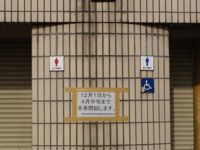 They are already preparations for winter. There were fences of the measure against snow also on trees.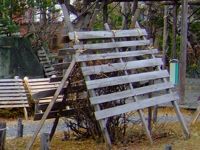 Benches were even protected. So much, does snow lie? But it was fairly warm on that day.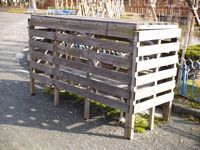 Since there was a cassis draft, I drank. I thought that the bitter taste and the flavor of the cassis dose not match well. There is seemingly also a pilsner type in addition to a bitter type, I would like to try someday.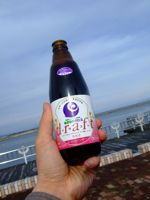 It is Shiko Munakata Memorial Museum.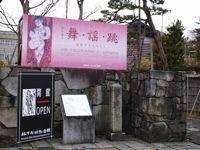 http://www.lantecweb.net/shikokan/
Only limited arts are on display because people can concentrate to see them.
Since the mistake was made in riding a train, It was 1 hour or more late and I reached at Hirosaki.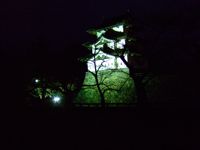 Although it is before 5:00, it is pitch-black completely.
Closing preparation was started as the nebuta village which I thought would go was also closed at 5:00. Regrettable.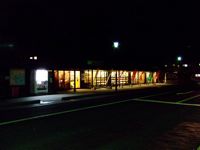 Although I thought whether I would see a movie in MYCAL of Hirosaki or I would eat any delicious things and was walking, since Hirosaki MYCAL was found, I decided to see a movie. It was in a suburbs type shopping mall county called that of Sakurano.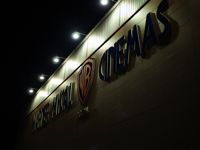 http://www.sakurano.info/hirosaki/
I saw "Nakumonka", The literal translation is "will not cry". It was advertized in Tebashki Resturant, Yama-chan. If the touch is same as "Maikohaaaan", I thought that I maybe enjoy it. And there was atmosphere of the shopping center in Showa. I saw the movie with a lot of interest.
It was very interesting. Yuuko Takeuchi was smart. Her role as a wife not seeing these days was good.
The snack for movies is popcorn, the caramel type of popcorn was the mix of brezel and popcorn. It was delicious.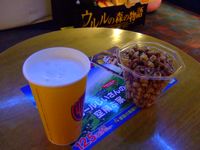 I thought to eat something near the statio after the movie but many stores closed early. It is still 9:00.
The lighting also of the Ito Yokado of Hirosaki also went out at 9:00.
Since it was unavoidable, I decided to ride a bus without eating anything.