To get up early, I came up Kurohime.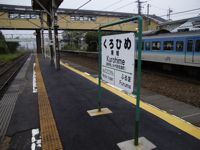 Since I came in order to go to Kurohime plateau, but it is the born place of Kabayashi Issa (famous haiku poet), isn't it.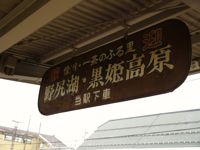 Since waiting for a bus was boring, I walks from a station.
The fog makes good mood.
I walked for about 2 hours and the target fairy tale hall appeared at last. In front of the fairy tale hall, the cow is pastured and it is peaceful.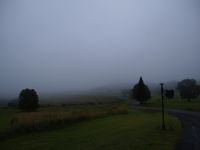 http://www.avis.ne.jp/~dowakan/dowakan.html
Since there was still time by 9:00 of opening, I took a rest by the brought microbrewing. The beer drunk in a plateau is exceptional.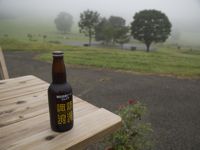 Since it opened, I entered first. The emblem as an admission permit is lovely.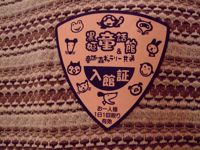 There is Michael Ende, the Matsutani Miyoko, and the old tale of Shinshu etc inside of a hall and I can enjoied them very much.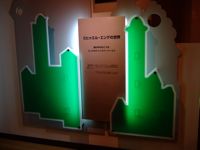 It is Iwasaki Chihiro's mountain villa. There is no extravagant things, and cubby house, quiet, and it is suitable for concentrating on something.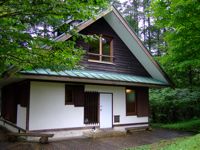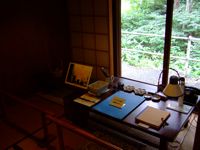 Since the exhibition of Anne of Green Gables was also carried out in the museum, I entered. I want to read read through the series, when seeing An's biographical sketch.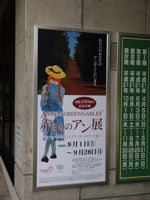 And another purpose is Shinano Brewery. it is in the seclusion.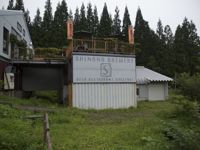 Hayao Miyazaki san seems to come here. I think he drinks a lot.
There ware four beer + summer special beer. Individually, the Shinano Ale was the best.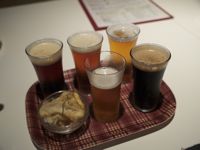 I returned back to the station by bus and I tried to walk to the historic sites associated with Issa because the next train will come in 30 minutes.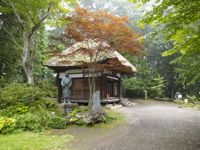 Haiku is written under the ceiling.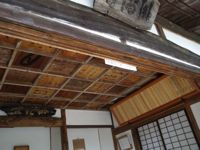 Anew, I came to Zenkoji. I get Daikichi when drawing the sacred oracle.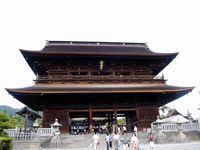 At last, I decided to eat 'Oyaki'. But the azuki bean. Since some other ingredients miss something.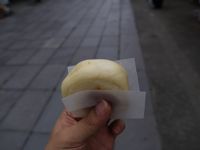 Of course, I had aslo Shinshu soba.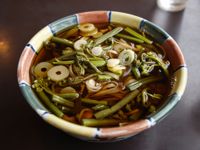 As walking, I found the street lamp of Guevara.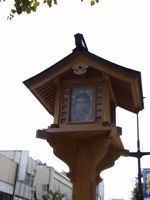 This is the end of summer.
I came to Kamisuwa. The purpose is Suwa Roman, a microbrew.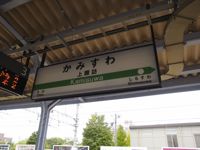 I came to the brewery, Reijin Shuzou. The store opens at 10:00 on holidays.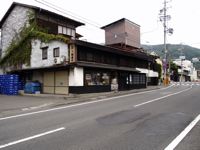 The store still not open, so I walked around there, I found the brewer of Masumi. Is it at such a place?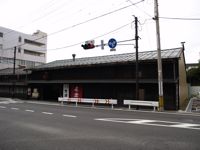 It is the foot bath in the Kamisuwa station. Although I was intending to go into with a microbrewing on my hand, it was the ban on eating and drinking.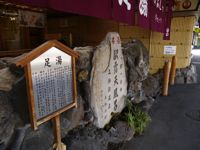 Changing a place, It is Matsumoto after a long time.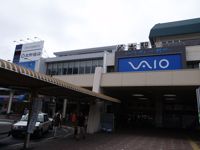 Is the city of water. When I am walking, the sound of water can be heard and it is a comfortable town.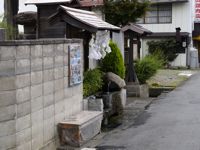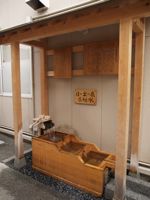 Matsumoto music festival & Matsumoto summer fiest were held. There was also television for 24 hours.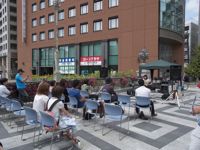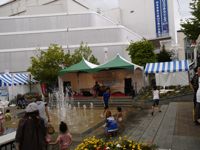 At the summer festival, I was pleasant for microbrewing served.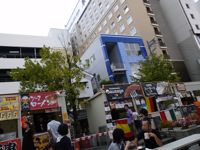 Moreover, when I wished to go to eat Roomen to Ina, since Sauce Roomen had come out, I ate. I like touch of those noodles.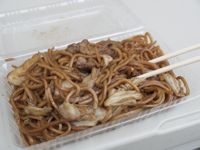 It's Matsumoto Castle.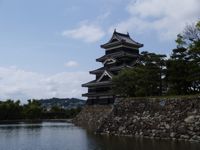 I only seen Matsumoto Castle from the outside and I came Old Kaichi school. The school has a beautiful form.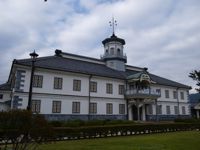 http://www.city.matsumoto.nagano.jp/
After a long time, I came to the clock museum. Old clocks and rare clocks have decorated.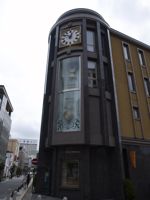 http://www.city.matsumoto.nagano.jp/
Some are actually moving. The motion is good as well.
Changing the place again, It is Nagano.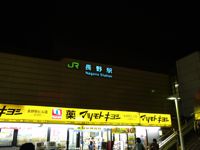 I was looking for Nagano local food or delicious beer but I could not find any attractive shop. The I entered a Suntory Beer Restaurant.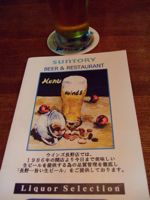 http://www.tosho-ltd.net/winds/
Beer was delicious and I had local food. It was delicious.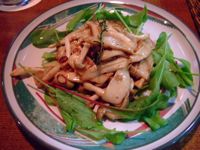 Although the store is good, the customer is only me. It seems that the visitor seldom came today since there was also an election on Sunday.
Zenko temple in the night.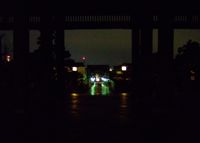 The atmosphere of the front approach of the night is also good.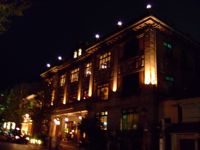 I asked to repare the lens of DIGITAL ZUIKO 14-54 mm.
I guessed the repair charge as it is about 15,000 yen, and when I ask to go ahead without calling if it is only 20,000 yen", it costed the 19,000 yen.
It is said that the lens frame was distorted although dotage of the right side when using open-aperture by the wide angle was unnatural.
Since it has not dropped, it is the mystery where I threw.
Well, it was good for me to be of use for the travel on the day after tomorrow.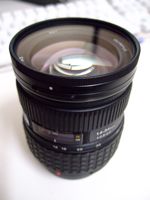 Finally, Snow Leopard is released, isn't it? I think to buy Mac mini when Snow Leopard is installed.
http://www.apple.com/pr/library/2009/08/24macosx.html
I plan to go on a trip on 30th day and can not go to the election, So I have the first early voting.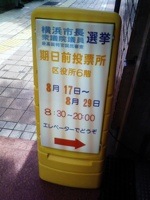 This year, because there was not Yokohama International Fireworks Festival, I came to Kanazawa Hakkei fireworks. There was a lot of people, but it was easy to walk.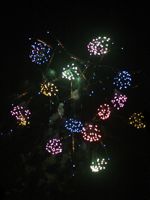 I came back home and made pepperoncino with shishito grown in the porch.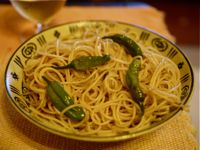 Now, I will go back using with local trains.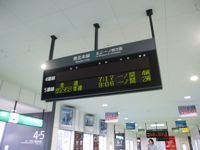 I got up early and came to Ichinoseki.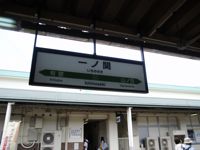 In about an hour around a course, there are also many attractions.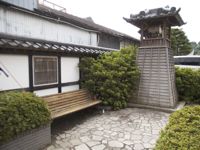 http://www.ichinoseki-kankou.jp/
At the sake brewery in the course of the tour, I had lunch.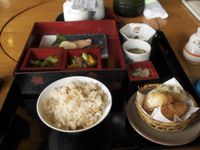 What I ordered is the national dish Hatto-Jiru. People can also tour the ruins of the old sake brewery. It is likely to be designated cultural properties.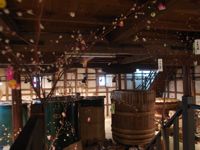 There was a festival in Ichinoseki, I ate the ice shavings. It is the fast shaved ice of the year.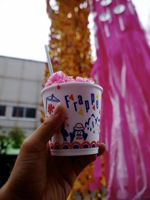 Now, I head to Hanamaki.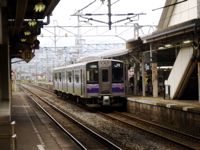 I have accidentally slept too late and I came to the Hanamaki Airport station.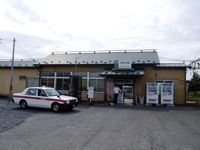 If I had time, I wanted to go to a high school agriculture which had "The home of Kenji Miyazawa". But The next train , only two an hourCwould come in only 26 minutes and I walked around the station.
I came back to Hanamaki and came to Marukan that was my purpose.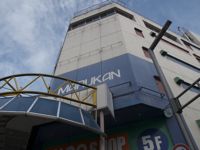 The Hanamaki, I have been here many times and the purpose is 10-step soft serve ice cream that I have not eaten yet. It is too big, is'nt it?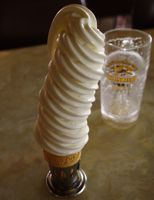 I would go a little further to Morioka and had a Morioka cold noodle.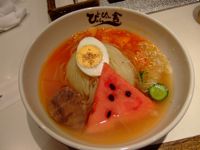 I also ate Bibimbab.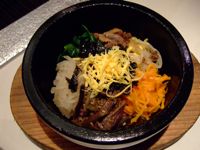 I hadtime, I decided to see a movie at Morioka forum.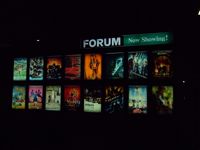 In this cinema, I could have a local beer. This is great. Also, The trays are so deep that people can carry popcorn and beer easily.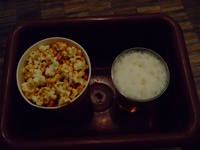 I found a new shopping mall that seemed to open soon on the way to the cinema. Moreover, it is necessary to come.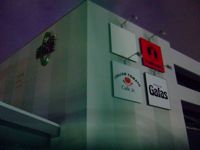 Today, I get up early and go to Sendai. Of course, I get a day off work.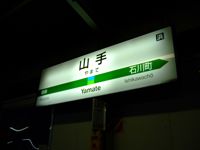 I have reached at Sendai. The toilet of the Sendai station has decorations and they always make me feel relieved. Decoration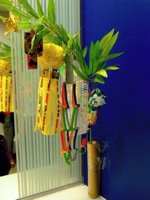 Big Streamers meet me when reach Sendai.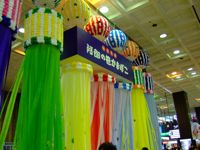 Unluckily, it rained.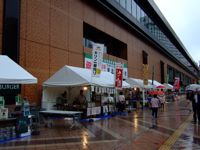 I decided to have oysters to eating. It is a oyster specialty store, Kakiya.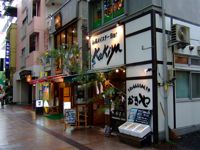 I took the lunch set of oyster bowl. It includes one raw oyster.
It is the beef tongue followed at last. Although it is necessary to stand in a line in a store, if it is a street stall, we can enjoy ourselves easily.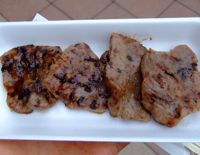 Since I had enough, also ended, I have been to the outlet mall opened last year.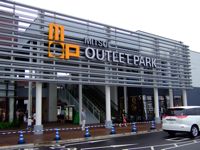 It is fairly large. The molle did not crowed with customers. There is also a Ferris wheel.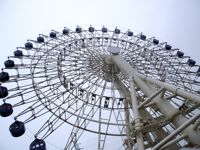 K'S Denki and Cainz home are also located in the neighborhood, and it is a convenient place to go out by car. In the distance, there was also a factory of KIRIN BREWERY.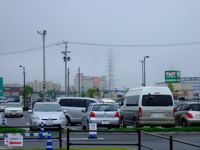 I returned to the Star Festival. The parade began but it was difficult to see the parade by rain and umbrellas.
Apple Store also crowded. Apple Store's streamer had no sign of Apple.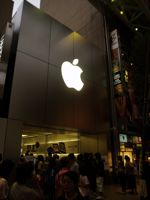 I came to Carreta Shiodome, because there was BEER Live.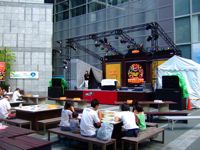 http://www.caretta.jp/event/beer-live-2009/index.html
There are stalls, and it is good. Because they are the shops having their store in Carreta, the stalls have their feature. The event will be held until August 21.