I came to Nagoya. It is a morning set in the Nagoya.
I had the morning set in Komeda coffee that has some branches in Tokyo. I wanted to eat also a toast with bean paste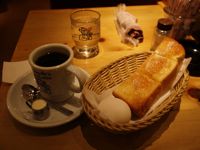 For lunch, I had also Pasta with Thick Sauce.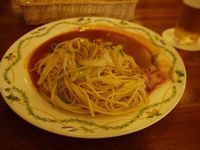 It is the Apple store in Nagoya. I think that there is crowded from the time of coming before.
It is a design museum in Nagoya.The design was exhibited very much happily. Moreover, I would like to come.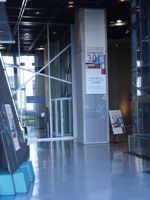 It is a the straw sandals size deep-fried cutlet covered with hatcho-miso sauce of Yaba-ton.
At last time, I had the stick of deep-fried cutlet and it is the fisrt time to have it. It was very a full stomach.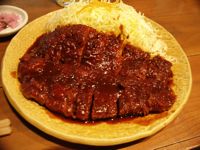 I gave it up though I was going to eat the handle skilfully in indeed the satiety it.
It is a scene from the TV tower of Nagoya. It is said that i
t is a sweetheart's holy place.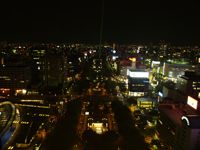 It is Kyoto after a long time.
It is the famous Ono queen's letter mound. It is in obscurit
y bamboo grove.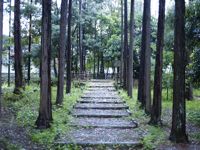 I found many "kernel unknown SIGSEGV code 0" and they are caused by Adobe CS4. Acrobat also causes same error.
There is the solution URL.
http://www.adobe.com/support/contact/licensing_download_eula.html
It is DEMOSA where I was able to go finally again.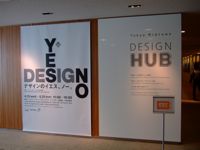 I bought POKEN that had a presentation this time.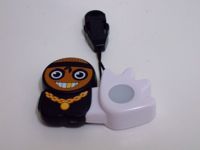 T-shirt of YES NO in which the exhibition existed on the same floor was interesting.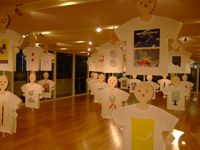 I tried to upgrade lighttpd to 1.5 using with lighttpd of Macport but mmap has some problems. The lighttpd has outputted blank page after while.
I have no solution about that. Then I tried to compile the sourcode of the repository but make output Undefined Symbole error. And I chnaged the Make file in src like a following.

am__objects_1 = liblightcomp_la-buffer.lo liblightcomp_la-log.lo
:
:
liblightcomp_la-timing.lo network.lo connections.lo response.lo request.lo server.lo configfile.lo configparser.lo proc_open.lo

And I was able to compile.