2008/6/28
The beer restaurant of the name which is strange, Father's Office, accompanying in the colleague of the locale. The hamburger and the beer were tasty.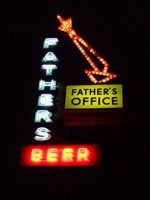 2008/6/25
Foppery it is Familymart. Here, it is called Famima.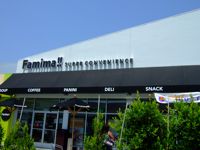 2008/6/24
I came to Los Angeles again. At the airport, it is the cinnamon roll in lunch.