2004/9/20
It's Niigata after a long time.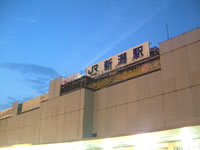 I went to Toyano-lagoon.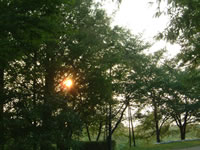 http://www.greenery-niigata.or.jp/toyanogata/
They are dolphins in Marinepia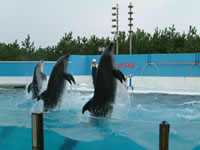 Jellyfishes move like smoke.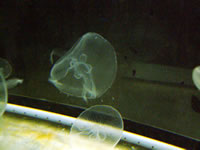 This is a local dishes in Niigata, Italian.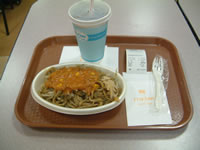 http://www.geocities.co.jp/EpicureanTable/3042/
I found Donki in Niigata.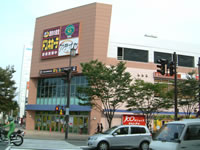 I found iPod mini in Niigata Yodobashi-camera.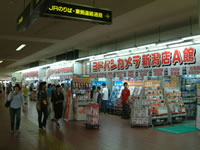 It's Niigata-style Cutlet-Ricebowl.It has no egg.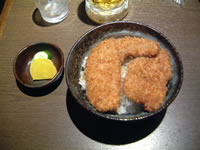 It's a return Moonlight-Echigo.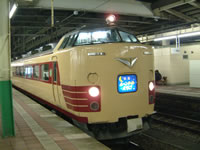 2004/9/19
I went to Donki in Akihabara after seeing "Code 46" in Ginza.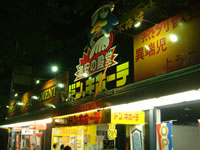 Then, I got on the Moonlight-Echigo, a mid-night express.
2004/9/18
I bought a memory made by Swissbit.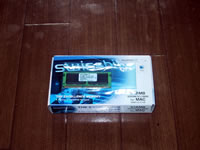 My iMac was also set to 1GB. I think that it became somewhat quick.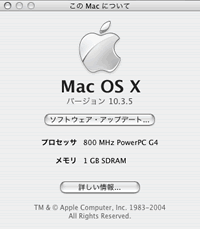 Let's go to Utsunomiya using with Shonansinjuku-line I wanted to get on for a long time.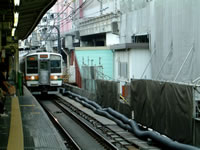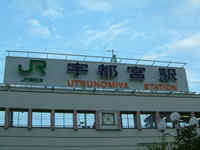 Of course, the purpose is Chinese meat dumplings.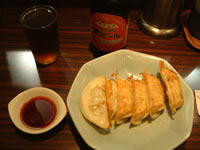 Of course, I went shop-hopping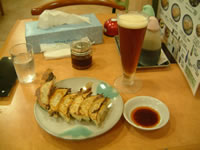 http://www.gyozakai.com/sys/korasse/index.shtml
2004/9/17
I went to Bunkamura museum staying open till 9:00 on a weekend to see the Guggenheim exhibition after work.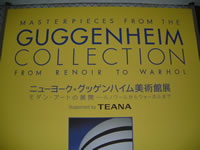 It was collected by fairly good touch.
2004/9/16
Escapist Trip II
I slipped out of my Office in the lunch break, and have carried out for seeing a Nara Toshitomo exhibition in the nearby art museum, Hara museum.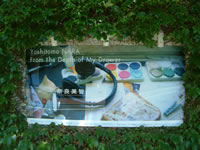 I have an original dessert and coffee. the coffee is 500-yen, so so. the dessart is 700-yen, too expensive.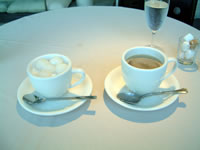 2004/9/15
Escapist Trip.
I rose early for 1 hour and went to a famous canyon of Tokyo, Todoroki-canyon on the way to my Office.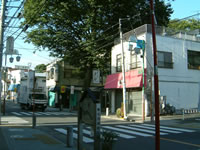 There, it is cool and the rush hour is made to be forgotten.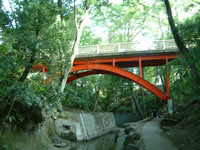 2004/9/12
I found a clock & thermometer that looks like an iPod in 100 yen shop.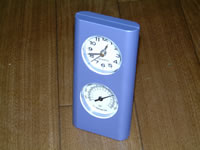 2004/9/11
I bought a camera case for MINILUX. It is not made by Leica and is the camera shop's original. It has improved.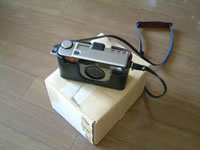 I went to AKIHABARA after long time.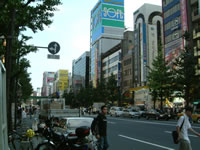 I went to buy the memory made by Swissbit for iMac. but I was not able to find it.In passing, I bought the battery made by the third party for digital cameras. It was the price of 1/3 of the original. It is a challenge.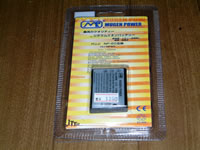 2004/9/5
I decided to go to Sendai for the first time in eight years to eat ox tongue and I found the bus whose one way ticket is 2900-yen by internet discount.
http://www.avenuetravel.co.jp/
The bus that I got on is small.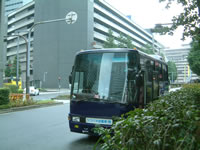 The bus arrived 30 minutes early.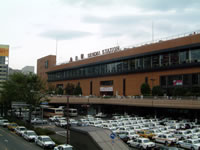 It's YODOBASHI-CAMERA, they deals with Mac-relations decently.The ambiance in the east side of the station has changed appreciably.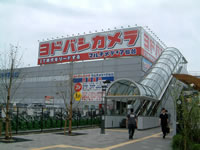 It's the restaurant that I wanted to go and I got lined up for about 20 minutes. But the taste was very good.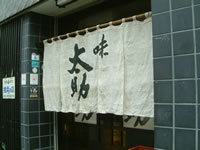 http://www.aji-tasuke.co.jp/index.html
Although the hotel at which I stayed is narrow since it is cheap, the bathing agent is attached and it is good touch.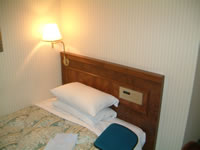 http://www.h-richfield.co.jp/sendai/
Although the Internet is no charge, it is necessary to borrow the unusual converter.The Network data is superimposed on a television circuit and the converter seems to take it out.