2003/12/30
I took my nephew and saw a movie. It was very for children,"Inu-Yasha".
2003/12/29
After a long time, I came to Nihonbashi. It is somewhat desolate probably because the YODOBASHI camera opened in Umeda.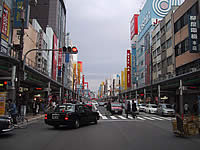 Although it was the Osaka Stadium which had carried out various usage for a long time, it changed to a smart shopping mall called Namba Parks at last. I think that it doesn't fit Osaka...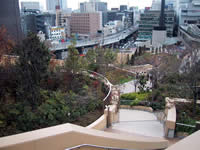 2003/12/28
I bought an AC-Adapter for iBook because I left my AD-Adapter in my room. I was lucky to find the AC-Adapter for OLD iBook. I thought it was difficult to find such an old thing.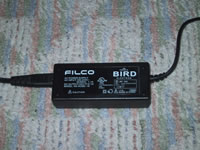 2003/12/7
I went to the harp recital held in nearby Aobadai. Although it was a solo performance, it was good sound. I want OSX to be sophisticated more.